History of The Brick House
The Brick House Cafe occupies one of the oldest buildings in Cable, Wisconsin, which dates back to the late 1800's.The building has been through many changes since it's first appearance on the Town of Cable tax register in 1899 -the Church parsonage, a private residence, apartments, business offices, and interior design shop.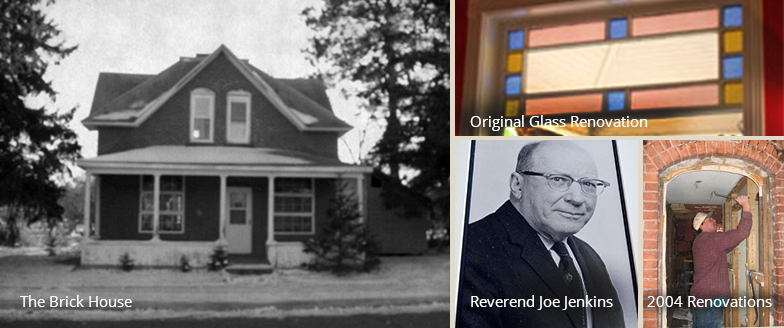 If these walls could talk there would be many stories to tell. We often have guests who mention a personal connection to the Brick House, a grandmother who resided there, a childhood friend, a long lost relative. Cable's original Postmaster General once lived in the Brick House, a discovery made upon finding some memorabilia from the 1929 Post Masters Convention during renovations.
Reverend Joe Jenkins and his wife Lois lived here with their children during their early years leading the Cable United Church of Christ, a position he held for 50 years. One of Reverend Jenkins past times was revealed during the 2003 renovations of the Brick House when it was discovered that he had build a chicken coop in the attic. Feathers and chicken wire lined the attic walls.
After starting a home-based catering business in 2002, owner and founder Heather Ludzack purchased the building still owned by the Jenkins Family in October of 2003 with the vision of expanding her catering business and offering a quaint and cozy shop for espresso, pastries and great food. The original structure was renovated over the course of 2 years with the addition being built on the back. The Brick is all original, as well as the large stained glass windows in the front. Heather and Larry Ludzack, have owned and operated the Brick House since its opening, April 1st of 2005.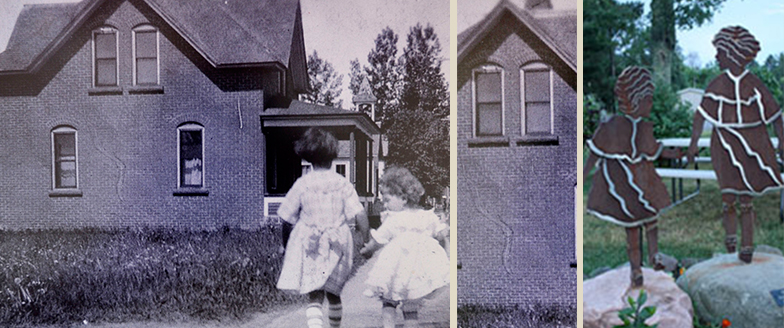 In addition to the historical building, also gracing the grounds of the restaurant is an original Sara Balbin sculpture called "Cable Girls". Upon buying the Brick House in 2003 Heather received a photograph of her Grandmother Charlotte Reynolds and Charlotte's lifelong friend Katie Flowers walking hand in hand to Sunday School in 1924, the Brick House featured prominently in the background. A cherished gift to Heather from Katie Flowers herself. When Balbin wanted to create a sculpture in honor of Reynolds & Flowers, lifelong Cable, Wisconsin residents, the photograph inspired her. The "Cable Girls" were born of Balbin's artistry, and now stand forever immortalized on the lawn of the Brick House Cafe & Catering.